Merrill Marketing/Communications — San Diego Public Relations Agency
Kim A. Merrill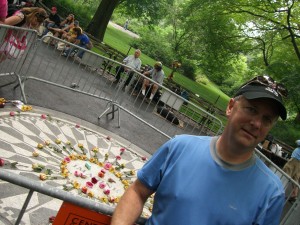 Kim A. Merrill formed Merrill Marketing/Communications (MMC) to counsel business and professional organizations in the development and implementation of public relations programs to complement and enhance their marketing efforts. Having spent several years directing a variety of accounts on behalf of large public relations firms, Mr. Merrill now limits his consulting practice to a list of carefully selected clients with whom he can work with personally and directly.
Mr. Merrill has worked as an account supervisor for several of San Diego's top full-service public relations firms. His client service experience includes account management, strategic communications planning, media relations, writing and editing, seminar planning, social media and word of mouth PR, and community relations program planning and implementation. He has worked with client organizations involved in legal, commercial and residential real estate development and property management, energy services, hotels and hospitality, travel and tourism, financial services, health care, biotechnology, Internet, wireless and telecommunications. The following is a list of current and past clients:
Hospitality and Related:
Sheraton Harbor Island Hotel and Resort
The Brigantine Restaurant Corp.
Rancho Valencia Resort, Rancho Santa Fe
Hyatt Islandia Hotel, Mission Bay
Four Points Hotel Sheraton San Diego
L'Auberge Del Mar Resort & Spa, Del Mar
Grande Colonial Inn La Jolla
Castle Creek Inn Resort & Spa, Escondido
TraveLodge International
Trusthouse Forte Ltd.
Fountains Suite Hotel, Phoenix
La Jolla Marriott Hotel, La Jolla
Grenelefe Resort & Conference Center, Florida
Global Hospitality Corp.
San Diego League's New Year's Eve Masked Ball
U.S. Grant Hotel, San Diego
Hotel La Jolla and Elario's Restaurant
Old California Restaurant Row
Top of the Cove
Summit Performance Group
Technology and Related:
PepperBall Technologies, Inc.
INET, Inc.
NextLevel Internet
AT&T San Diego
Aradiant Corporation
Fujitsu Customer Service of America
Sym-Tek Systems
Synbiotics Corp.
Stratagene Cloning Systems
DepoTech Corp.
International Thermonuclear Experimental Reactor (ITER)
La Jolla Cancer Research Foundation
INCEP Technologies
The National Dispatch Center
Regional Transportation Center
Energy Factors, Inc.
Pyropower Corp.
Professional Services:
Manpower San Diego
The Eastridge Group
Gordon & Rees, LLP
The Mogin Law Firm, P.C.
Hillyer & Irwin
Higgs, Fletcher & Mack, LLP
Byte Bender Business Services, Inc.
Mark Erwin Financial
Ernst & Young
Gordon L. Gerson Law Firm
Grady, Farley & Gerson
Procopio Cory Hargreaves & Savitch
Stephenson & Prairie
Lorber, Grady, Farley & Volk
Latham & Watkins
Escondido Chamber of Commerce
The Accounting Group
Professional/Industry Associations:
San Diego Building Owners and Managers Association International
Industrial Environment Association of San Diego
Escondido Chamber of Commerce
San Diego State University's College of Arts & Letters
Technology Assurance Group
Commercial Property Management Firms:
COMPASS Management and Leasing Inc.
CBS Property Services Inc.
Axiom Real Estate Management Inc.
CDS Property Management Inc.
Golden Triangle Property Management Inc.
Office Building Ownership Entities, Developers, Brokers, Contractors and Buildings:
Pacific Building Group
Dynalectric San Diego
Lend Lease Real Estate Investment Management, Inc.
Equitable Real Estate Investment Management, Inc.
La Salle Partners Asset Management Limited
Coldwell Banker Commercial Real Estate Services
Collins General Contracting
KBM Building Services, Inc.
Peterbuilt Construction Co.
Newport Gateway Towers
3 Imperial Promenade
Fairway Center II
Clauset Centre
Torrey Pines Science Park
First National Bank Center
Wells Fargo Plaza
Hazard Center
Home Savings Tower
Harry L. Summers Inc.
The Plaza at La Jolla Village
Summers Executive Park
Coldwell Banker Commercial Real Estate Services
Residential Real Estate Communities
McMillin Communities Rancho del Rey and Scripps Ranch Legacy
TechBuilt Luxury Homes, La Jolla
Rancho Valencia Resort Community & Estates
Davidson Communities, San Diego
UBuildIt Southern California and Arizona
NiteLites of San Diego
Mortgage and Financial Services:
Fidelity Hansen Quality
Fairbanks Capital Corp.
McMillin Capital
ADVANTA Mortgage Corp.
Landmark National Bank
Gibraltar MoneyCenter Inc.
Peninsula Bank of San Diego
Union Bank/California First Bank
LM Capital Group, LLC
CDC Small Business Finance Corp.
North Island Credit Union
Credit Union Alliance of San Diego County
The CO-OP Network
McMillin Capital
Non-Profits
Jewish Family Service of San Diego
Alzheimer's Association of San Diego
Human Development Foundation
South Bay Community Services
Green
Clean Power Systems
Regional Transportation Center
Pearson Fuels
KBM Building Services