MMC News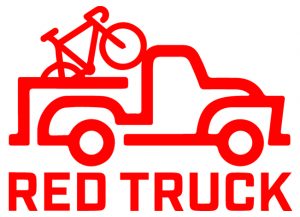 MMC is handling the marketing PR for Red Truck, an innovative platform that connects athletes, fans, brands, and causes through the exchange of professional quality gear and the sharing of exceptional stories, now enables events and organizations to easily auction gear and generate additional funds.
Auctions were integrated into the Red Truck website last month and immediately put to the test by the Belgian Waffle Ride in Carlsbad, California. Four Canyon bicycles custom branded with a unique Belgian Waffle Ride design were put up for auction on RedTruck.com days before the race on April 15. By the time the auctions closed on April 27, all four bikes had been claimed by new owners and over $8,000 was raised for the Challenged Athletes Foundation.
Red Truck empowers brands and athletes of all levels to monetize their excess gear and to donate a portion of the proceeds to the cause of their choice. In return, both Red Truck and the selected cause become champions for the athletes and brands, working to tell their stories and promote their accomplishments. The result is a reliable community that creates positive social change by reflecting on the deeper human stories within our celebration of sport.
A number of professional athletes have signed on as Red Truck brand ambassadors and will have bicycles and gear for sale, including women's professional cyclists Lily Williams (Supermint Pro Cycling), Lauren Hall (United Healthcare), Amber Pierce (Team Cannondale) along with former pros Mike Olheiser, Inga Thompson, Phil Tintsman, Katherine Bertine and Chris DeMarchi. Red Truck is also working with partners Monster Media Racing, with 11 chapters and over 400 cyclists worldwide, which is offering team bicycles and gear for sale; as well as Masi Bicycles, BH Bikes USA, Del Sol and Mercury Wheels. Charitable organizations benefiting from Red Truck sales include the Inga Thompson Foundation, Tunica Humane Society, Homestretch Foundation, Sam Day Foundation, Trips for Kids, Children's Cancer Association, Bikes for Kids, Michael J. Fox Foundation, One More Wave, United Healthcare Children's Foundation, World Bicycle Relief, and the Challenged Athletes Foundation (CAF).
Through a beautifully designed marketplace, Red Truck website visitors view specs, features and photos of each bicycle, read inspiring stories about how the gear was used by an athlete to train, win races or championships, and discover what charitable organization receives a portion of the sale (a minimum of five percent). The bicycle is then registered to the new owner through Bike Index and shipped to its new home by Bike Flights. Bergmann said Red Truck is dedicated to providing a superior customer experience and has named former Elite Cyclist Steve Remy as its Athlete Garage Manager.
Bergmann pointed to early partnerships with CAF, Monster Media Racing, and Masi Bicycles that demonstrate the ease with which Red Truck is able to connect different players and create partnerships that benefit everyone involved. "Having a presence at last month's Belgian Waffle Ride and the Sea Otter Classic enabled us to further connect with cycling brands and establish relationships with industry partners that will give Red Truck customers unparalleled customer service" Bergmann explained before going on to add, "and we are thrilled to have recently welcomed the World Bicycle Relief to the list of causes that benefit from the exchange of gear on RedTruck.com."
For more information visit Red Truck.